C7 Corvette Covers on sale! Only $165 this Christmas
Get a high-tech indoor cover for your new C7 Corvette this Christmas! These are designed specifically to fit your 2014-2017 Corvette and come in a rainbow of colors to match YOUR car. Click on any of the images to see the complete selection at Keen Parts.
Multi-function Jump Starter for peace of mind.
This gift is a no-brainer. It's something that everyone should have, yet many do not. This multi-function jump starter is cheap peace-of-mind for every time you jump in a car. It does everything from jump-starting a dead battery to recharging your mobile phone (or tablet)! It features anti-inverse charging; a bright LED emergency light; jump-starting; circuit protection; fuse protection and 12,000mAh. Don't try to remember to switch it from vehicle to vehicle! At this inexpensive price- get one for every vehicle. Click for more details.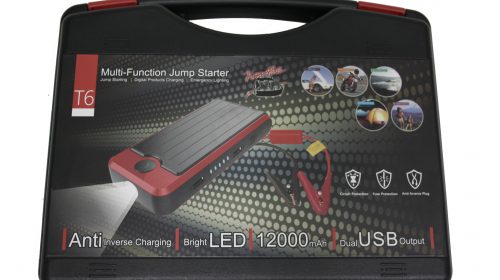 Christmas Keen Parts Gift Card Bonus
Sometimes it's tough to choose a present for the Corvette fan on your list. These Keen Parts gift certificates are always the correct size and always exactly the Corvette part you need. They are good for any items in the Keen Parts catalogs, KeenParts.com website or our retail store outside Cincinnati. This Christmas, Keen Parts is giving you a bonus when you purchase a $500 or $1,000 Gift Card. Purchase a $500 Gift Card, and Keen will add a FREE $50 Gift Card! Purchase a $1,000 Gift Card and Keen adds a cool $100! Call us today at 1.800.757.Keen (5336) to purchase gift cards and get your bonus!
Keen Parts
Keen Parts is a leading manufacturer and retailer of Corvette parts and accessories. We have over thirty years of happy customers all over the world and look forward to helping you with all of your Corvette needs. Our catalogs cover more than 25,000 Corvette parts and accessories. We are not some anonymous Corvette website. Our retail shop and warehouses are located in Cleves, Ohio just north of Cincinnati. We are right off Interstate Highway I-74 and only six minutes from Cincinnati. We stock parts available for Corvettes from 1953 to the present. If you own a C1 through C7 Corvette- we have the Corvette parts and accessories that you need!
Business hours
Monday through Friday 8 am to 6 pm
Saturday 9 am to 3 pm
Closed on Sunday to be with our families
Phone / FAX / Email
800 . 757. KEEN (5336)
www.KeenParts.com
info@keenparts.com
800 . 757 . 5336
513 . 353 . 3449 LOCAL PHONE
513 . 353 . 3997 FAX
We would love to hear from you!
We are located 10 minutes northwest of Cincinnati, Ohio just south of Interstate Highway I-74
Keen Parts, Inc.
6048 State Route 128
Cleves, Ohio 45002