Tom Keen takes a moment to chat with 700 WLW AM at the Kentucky Speedway
Listen as Bill "Seg" Dennison long-time WLW radio personality interviews Tom Keen, owner of Keen Parts and CorvetteParts.net. "Seg" Dennison has been a fixture of Tri-state radio for decades, and Keen Parts has been a fixture in the Corvette hobby for decades. It's a lot of laughter when they get together.
CorvetteParts.net / Keen Parts is a proud sponsor of the NASCAR GoFas Racing Team #32 driven by Matt DiBenedetto. Seg noticed that it's unusual to have "CorvetteParts.net" plastered all over a NASCAR race car with the blue Ford oval. Tom happily explained that it causes people to talk about Keen Parts and CorvetteParts.net and that's what it's all about.
Tom explained that not only does CorvetteParts.net sponsor the GoFAS Racing Team, but his wife TJ is a member of the team. Yes- the Keen family loves NASCAR so much that they pay to sponsor a team and then work with the team for free. Tom Keen told Seg that other NASCAR team members noticed and asked why TJ was also working harder than some of the paid teammates!
Listen to the interview:
700 WLW is known as the "Nation Station" because of its clear channel status. "Clear channel" means that no other AM radio station in the United States shares the same frequency. The WLW signal reaches most of the eastern half of North America at night. That's a LOT of listeners! Next up for the NASCAR GoFas Racing Team is the Brickyard 400 held at the world-famous Indianapolis Motor Speedway July 21-23. We all wish Matt DiBenedetto and the GoFAS Racing Team a safe race and fast race!
On to the Brickyard 400 at the Indianapolis Motor Speedway!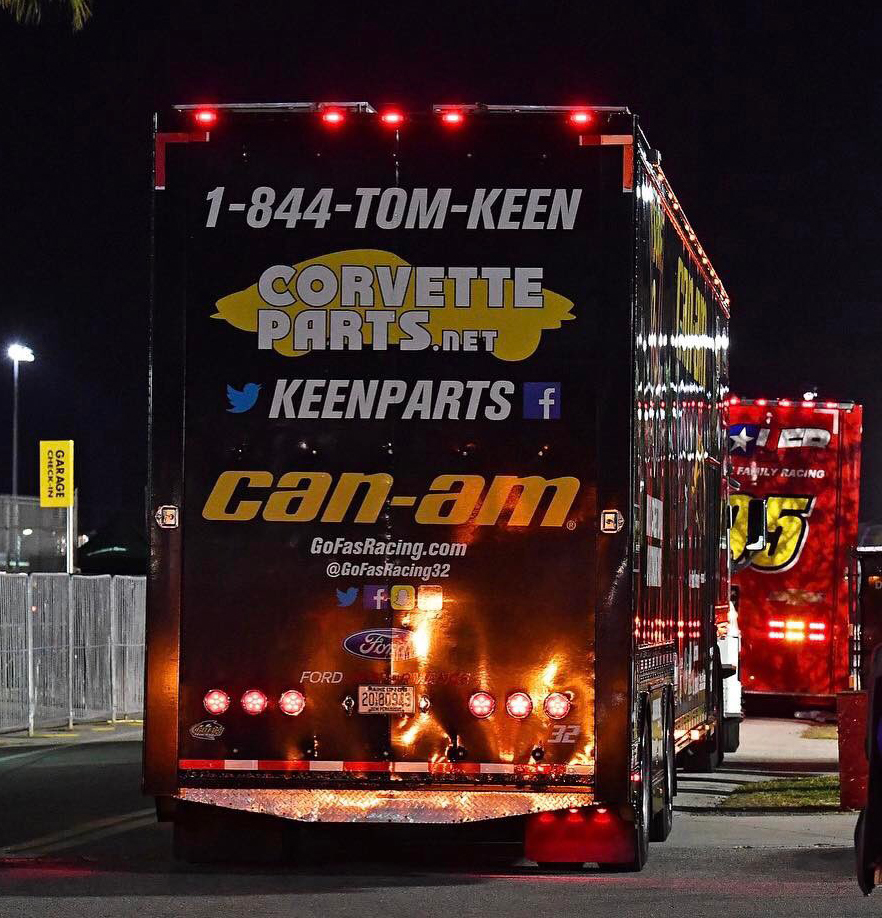 Keen Parts. Big enough to have what you need. Small enough to care.