Keen Parts 1963 Split Window Corvette Mouldings 
Everyone loves the Split Window Coupe!
One thing both the die-hard Corvette fan and casual observer can agree on is that the 1963 Split Window Corvette is an incredibly unique car. It wasn't the rarest of the Midyears (like a Grand Sport), and it wasn't the fastest (like a '67 L88).  Legendary designer Bill Mitchell loved to fish, and it often spilled over to his automotive designs. When he had the opportunity to put his stamp on the wholly re-designed 1963 Corvette "Stingray," he went all out. The car (especially the "Sebring Silver" version) was deliberately designed to resemble a stingray. From a styling (and sales) point of view, the split rear window made 1963 the icon it later became. Mitchell won the fight for one year, but safety and cost concerns sadly removed the split forever with the 1964 Corvette.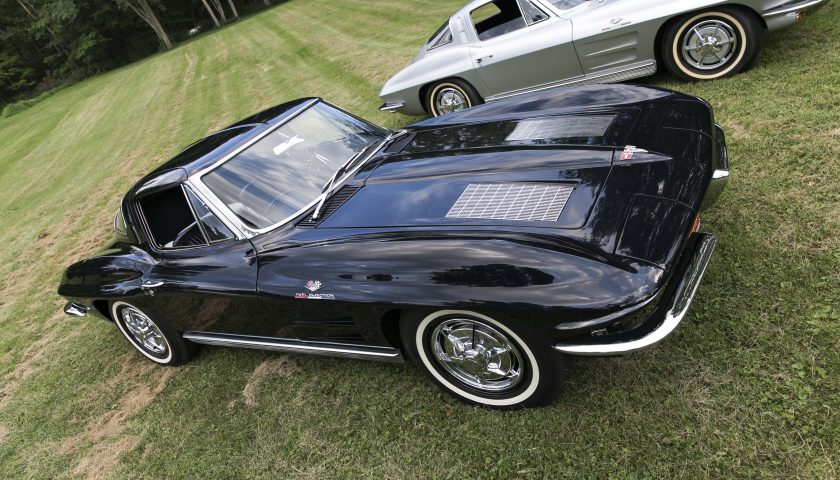 The problem with Split Window Corvette 
Coupes
The ease of restoring any Corvette is directly related to how many other cars used the same parts. If you are working on a model that shared parts with several additional model years- you should have plenty of replacement parts to choose from. You will also benefit from companies like Keen Parts to create high-quality reproductions. If you are restoring a 1963 coupe- you have a big problem. The split window mouldings are impossible to locate if you need them. If you can find mouldings, the price was astronomical. If you were lucky enough to locate and afford them- it was another pile of money to have an expert try to return the 50-year-old mouldings to show condition! None of that is a problem, now.
Keen Parts reproduction stainless steel 1963 Split Window Corvette Coupe Mouldings 
The most iconic parts of the most iconic Corvette!
Keen Parts has created reproductions of all twelve different stainless steel mouldings that make up the iconic 1963 Corvette split windows. The design, manufacturing, and approval process has taken several years. When you are reproducing the most iconic parts of the most iconic Corvette- you need to get it right. You can purchase every piece individually, or the entire set of mouldings including the correct attaching clips. Order online at www.KeenParts.com or contact us using any of the methods listed below.

Keen Parts #130070- The complete set: 12 moulding pieces and 30 attaching clips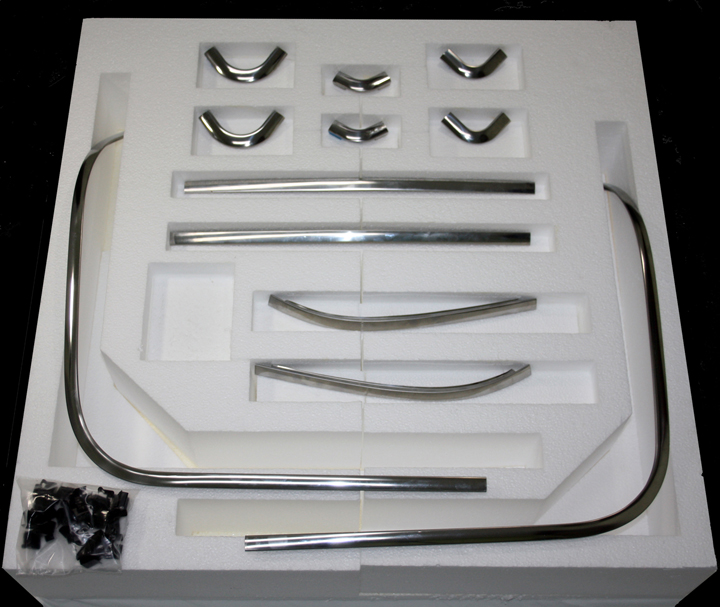 The details
These are all of the parts involved with the 1963 Corvette Coupe Split Window Mouldings. Click on any of them to go straight to the Keen Parts online store.
Keen Parts
Keen Parts is a leading manufacturer and retailer of Corvette parts and accessories. We have over thirty years of happy customers all over the world and look forward to helping you with your Corvette needs. We are not some anonymous Corvette website. Our retail shop and warehouse are located in Cleves, Ohio just north of Cincinnati. We are right off Interstate Highway I-74 and only six minutes from Cincinnati. We stock parts available for Corvettes from 1953 to the present. If you own a C1 through C7 Corvette- we have the Corvette parts and accessories you need!
Business hours
Monday through Friday 8 am to 6 pm
Saturday 9 am to 3 pm
Closed on Sunday to be with our families
Phone / FAX / Email
800 . 757. KEEN (5336)
info@keenparts.com
800 . 757 . 5336
513 . 353 . 3449 LOCAL PHONE
513 . 353 . 3997 FAX
We would love to hear from you!