What's under the tarp: t
he Yard Find Story
Proof that nice guys don't always finish last!
Kevin had always been a "car guy"- collecting and enjoying several classic Chevrolets over the years. In 2014, he learned that the father of a co-worker had an unusual car sitting in the back yard covered by a tarp. The amazing detail was that the car was a 1958 Corvette that had been stored outside for FORTY YEARS! Despite higher offers- the family (wisely) sold it to Kevin. This article is part 4 in the continuing story of the restoration. Click here to read "The Yard Find Story" from the beginning.
Working on the fuel system
Since this Corvette sat outside for over forty years, "Kevin" knew that the gas tank and fuel lines would all need to be replaced. He called his friends at Keen Parts and placed an order which was delivered free to a Corvette show. His Keen parts list is at the end of this article, along with clickable links to every part.
His unique vision for 1958 Corvette #J58S100317
Kevin realizes that this car has quite a story to tell. His unusual concept for the vehicle is to leave parts of it unrestored- especially the exterior. The Vette will be cleaned up, and everything will operate correctly because he plans to drive it. It will NOT become a "Trailer Queen." The restoration begins.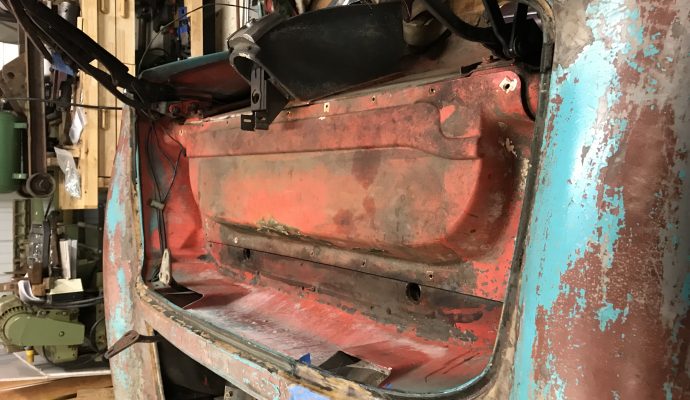 Disassembly begins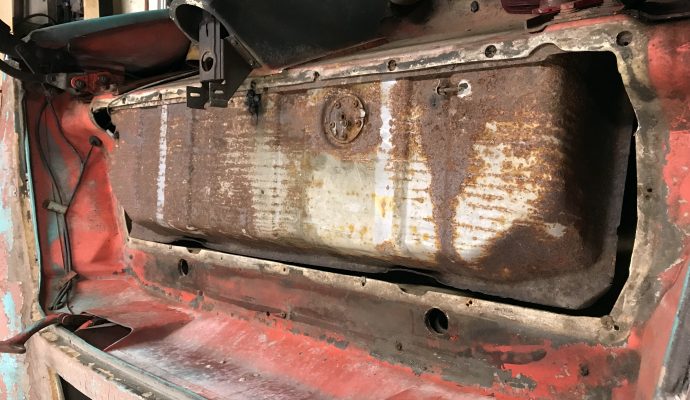 The original gas tank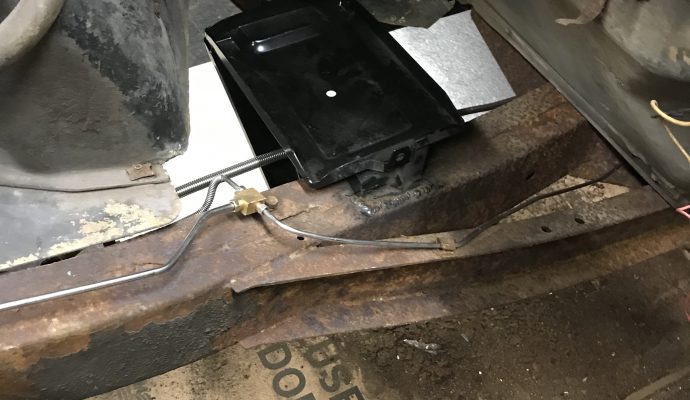 Fuel line installed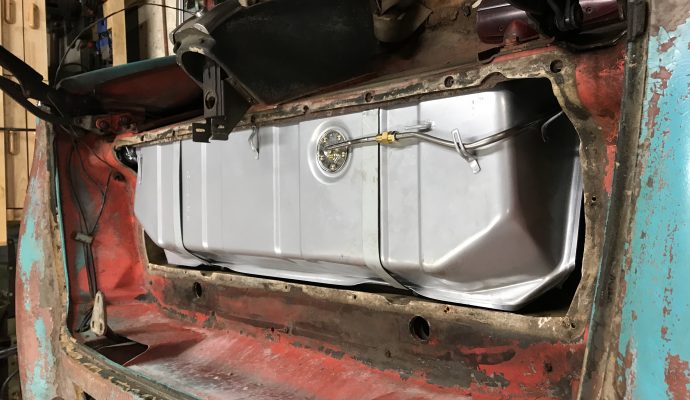 Further along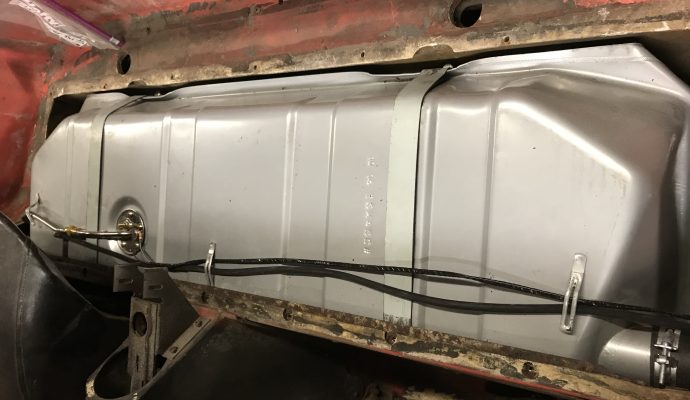 Vent tube and wiring installed
Keen Parts Diagram-based Parts Search Option!
When you are not sure of the exact part that you need, or the "official" name of the part- our 1,100 diagrams make your life so much easier! First-time visitors to KeenParts.com need to start by choosing a model year (1953 through 2017) or at least a Corvette generation (C1-C7). The reason should be apparent. It makes sense to drill down to the exact diagram you want instead of combing through 1,099 others! Once you choose a model year or generation, you can either go to our "Categories" to select between 71 different topics like "Fuel System" or "Brakes," or you can choose the topics on the left side of the screen.

Keen Parts used to restore the 1958 Corvette fuel system.
The blue "Keen part numbers" are clickable links that take you directly to each part on Keen's website.
Who are Keen Parts?
Keen Parts is a leading manufacturer and retailer of Corvette parts and accessories. We have over thirty years of happy customers all over the world and look forward to helping you with all of your Corvette needs. Our catalogs cover more than 26,000 Corvette parts and accessories. Our retail shop and warehouses are located in Cleves, Ohio, just north of Cincinnati. We are right off Interstate Highway I-74 and only six minutes from Cincinnati. We stock parts for Corvettes from 1953 to the present. If you own a Corvette- we have the parts and accessories that you need!
Business hours
Monday through Friday 8 am to 6 pm
Saturday 9 am to 3 pm
Sunday closed to be with our families
Phone / FAX / Email
800.757.KEEN (5336)
info@keenparts.com
800.757.5336
513.353.3449 LOCAL PHONE
513.353.3997 FAX
We would love to hear from you!
Keen Parts is located 10 minutes northwest of Cincinnati, Ohio just south of Interstate Highway I-74
Keen Parts, Inc.
6048 State Route 128
Cleves, Ohio 45002