Please select a model year
Get Ready to Roll with Keen Corvette Parts and Accessories
Whether you're looking for a hard-to-find Corvette part or need to keep your vintage car in top condition, Keen Parts has the inventory and expertise you need.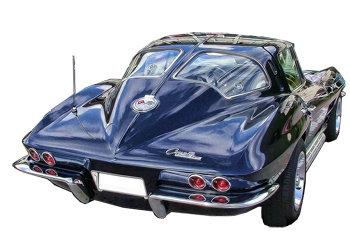 We are a highly specialized, family-owned auto parts company dedicated solely to Chevy Corvettes. We started our business 20 years ago, and we have been manufacturing parts with the dedication and enthusiasm these sleek and stylish vehicles deserve.
You don't have to understand all of the mechanics to appreciate a beautiful Corvette-that's our job. Our website offers catalogs and interactive diagrams that help you locate which part you might need. Our inventory is fully stocked with over 18,000 external and interior parts and accessories, enabling us to work on Corvettes from 1953 to the present.
Keen Parts will help you restore and preserve your prized vehicle with our large inventory of Corvette parts, including:
Exterior
Emblems
Grilles
Moldings
Fiberglass
Bumpers and Brackets
Exterior Trim
Weather Stripping
Interior
Steering Wheels
Dash Pads
Seats
Carpeting
Consoles
Door Panels
Seat Belts
Interior Trim
Fasteners
Parts
Air Cleaners
Exhaust Systems
Air Conditioning
Radiators
Valve Covers
Decals
Fasteners
When you need Corvette parts, rely on the friendly, informative team who will appreciate and focus on your Corvette as much as you do. Call us with any questions, comments, or suggestions at (800) 757-KEEN or email us today.