New 1956-1962 Hard & Soft Top Latches from Keen Parts
These parts were previously either impossible to find or super expensive (and had to be restored!) if you did find one 
Keen Parts has reproduced these impossible-to-find top latches for your 1956-1962 Corvette. They look just like the factory ones and all are available to be shipped immediately.
Click on any image to visit Keen Parts

Left Hand Hardtop Front Latch – Keen Part #230001 $125 each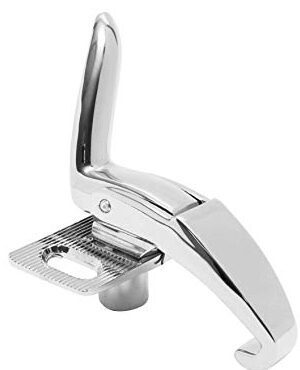 Right Hand Hardtop Front Latch – Keen Part #230002 $125 each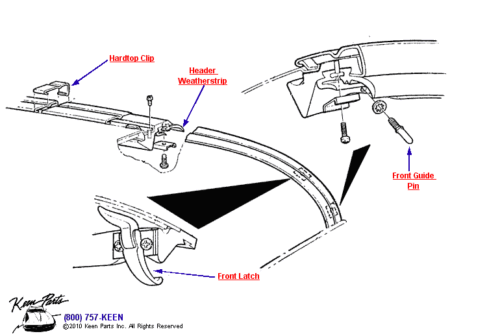 Contact us for any of your C1 Corvette needs!
We stock hundreds of other 1953-1962 (C1) Corvette parts- from these brand-new latches to high-quality car covers. Call in your order to us at 800.757.KEEN (5336) or use our website www.keenparts.com.
Who are Keen Parts?
Keen Parts is a leading manufacturer and retailer of Corvette parts and accessories. We have over thirty years of happy customers all over the world and look forward to helping you with all of your Corvette needs. Our catalogs cover more than 26,000 Corvette parts and accessories. Our retail shop and warehouses are located in Cleves, Ohio just north of Cincinnati. We are right off Interstate Highway I-74 and only six minutes from Cincinnati. We stock parts available for Corvettes from 1953 to the present. If you own a C1 through C8 Corvette- we have the Corvette parts and accessories that you need!
Business hours
Monday through Friday 8 am to 6 pm
Saturday 9 am to 3 pm
Closed on Sunday to be with our families
Phone | FAX | Email
800.757.KEEN (5336)
info@keenparts.com
800.757.5336
513.353.3449 LOCAL PHONE
513.353.3997 FAX
We would love to hear from you!
We are located 10 minutes northwest of Cincinnati, Ohio just south of Interstate Highway I-74
Keen Parts, Inc.
6048 State Route 128
Cleves, Ohio 45002