Keen Parts – CorvetteParts.net Sponsors Ryan Ellis #44 in 2022
Alpha Prime Racing announces today that Keen Parts, under the CorvetteParts.net umbrella, will sponsor the No. 44 Chevrolet Camaro in multiple NASCAR Cup Series races during the 2022 season.
CorvetteParts.net will make its first appearance on the car at Charlotte Speedway on Saturday, May 28. Their additional races include Road America, July 2; Indianapolis, July 30; Michigan, August 6; Darlington, September 3 and Bristol September 30.
The partnership is a continuation of a longtime relationship between third-generation NASCAR driver Ryan Ellis and Tom and TJ Keen. The Corvette parts supplier has been a proud partner of Ellis, for many years.
Tom and TJ are very familiar with supporting competitors in NASCAR's top series. 2022 marks eleven years of the Keens sponsorship in NASCAR. Over the last five seasons, their company served as a primary partner at Go Fas Racing in the NASCAR Xfinity Cup Series. With today's announcement, Ryan Ellis and CorvetteParts.net are looking forward to continuing to grow together.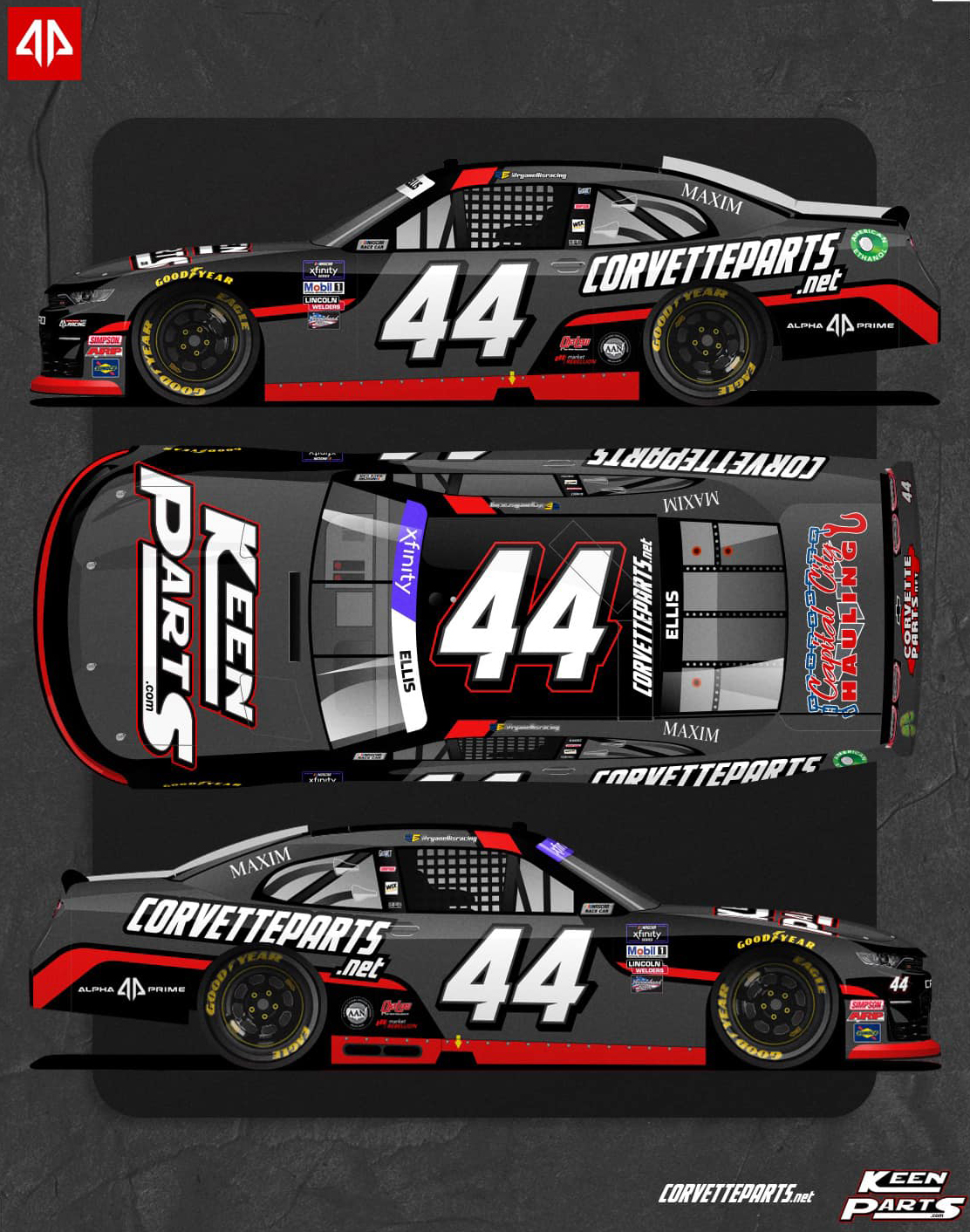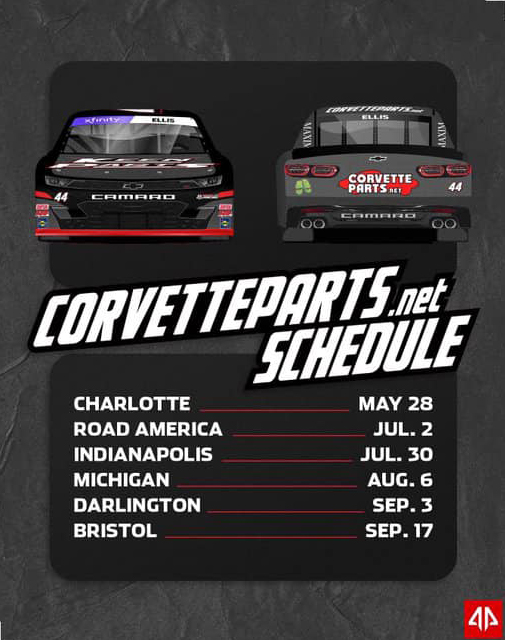 Who are Keen Parts?
Keen Parts is a leading manufacturer and retailer of Corvette parts and accessories. We have over thirty years of happy customers all over the world and look forward to helping you with all of your Corvette needs. Our catalogs cover more than 26,000 Corvette parts and accessories. Our retail shop and warehouses are located in Cleves, Ohio, just north of Cincinnati. We are right off Interstate Highway I-74 and only six minutes from Cincinnati. We stock parts available for Corvettes from 1953 to the present. If you own a C1 through C8 Corvette- we have the Corvette parts and accessories that you need!
Business hours
Monday through Friday 8 am to 6 pm
Saturday 9 am to 3 pm
Closed on Sunday to be with our families
Phone / FAX / Email
800.757.KEEN (5336)
info@keenparts.com
800.757.5336
513.353.3449 LOCAL PHONE
513.353.3997 FAX
We would love to hear from you!
We are located 10 minutes northwest of Cincinnati, Ohio just south of Interstate Highway I-74.
Keen Parts, Inc.
6048 State Route 128
Cleves, Ohio 45002