Keen Parts (aka Corvetteparts.net!) is a Major Race Team Sponsor
Keen Parts owners, Tom and TJ Keen LOVE Corvettes and they also LOVE competitive auto racing at all levels. They enjoy racing so much that they sponsor several teams and have done so for many years! These sponsorships might surprise even long-time Keen Parts customers. For many years, the Keen Parts racing sponsorships were advertised through their alternate Corvetteparts.net business name. This website is part of our efforts to better explain the relationship between Keen Parts and Corvetteparts.net. The simple explanation is that they are the same. You will deal with Tom and TJ Keen's friendly and knowledgeable Corvette team no matter which website you visit. Click any of the checkered flags to visit our racing merchandise on KeenParts.com.

Keen Parts and Corvetteparts.net are proud to sponsor the following drivers:

Shannon Poole: The Discovery Channel's Street Outlaws: New Orleans and Street Outlaws: No Prep Kings and now appearing on ALL OUT LIVE
Shannon Poole was featured on TWO hit shows on the Discovery Channel- Street Outlaws: New Orleans and Street Outlaws: No Prep Kings. Episodes feature the exploits of Shannon and his friends as they compete against themselves and others to prove they are the fastest on the streets. Shannon's former ride is Red Bull (pictured above), a 1964 Chevrolet Corvette that he purchased from his father and then turned into a state-of-the-art dragster.
He had a horrific accident last season (happily, with a full recovery!) and now Shannon is racing in a series of events all across North America called ALL OUT LIVE. Keen Parts is proud to contribute to Shannon's success!


Live Fast Motorsports: NASCAR Cup Series
Matt Tifft currently drives the #78 Ford Fusion car for the Live fast Motorsports team in the NASCAR Cup Series. He is an up-and-coming driver in the world of NASCAR. Not only does Keen Parts – CorvetteParts.net sponsor Mat Tifft, but TJ Keen also volunteers on his Live Fast crew! When TJ is at the track, you'll find her pushing the 78 car through tech and helping the crew. Keen Parts and CorvetteParts.net is proud to sponsor Live Fast Motorsports and their friends B.J McLeod and Matt Tifft while they compete against the best drivers in the world.




Mark Wertz: NASCAR Whelen All-American Series
Mark is a veteran short-track driver and longtime Corvette fan and owner. He drives for BelAir 55 Motorsports in the NASCAR Whelen All-American Series. He has won four Track Championships, two NASCAR Regional Championships (2003 and 2004), four times Most Popular Driver winner, and also four-time Sportsman of the Year. Also, Mark is a frequent contributor to the Keen Parts and CorvetteParts.net Facebook pages. We were extremely proud to be a part of Mark's 100th career win in the summer of 2018 at Langley Speedway.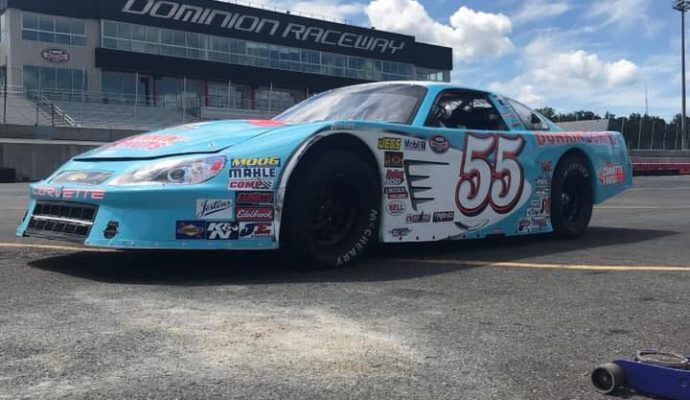 See you at the track!