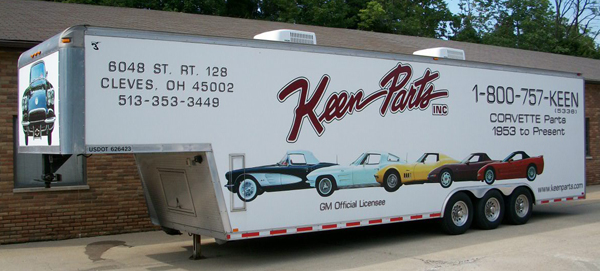 On the Road Again…
to a Corvette show near you!
Keen Parts goes on the road to attend almost every major Corvette show across the country. Our central location in the Midwest United States makes this possible. We love talking to our Corvette friends face-to-face, and it's the best way for you to hold our merchandise and see the quality of our Corvette parts. Call us at 800.757.KEEN (5336) at least a week (or more) before the show to place your parts order. Be sure to tell us that you want to do a show pickup. We will carefully pack your order, and you can pick it up at our vendor space. Look for our Keen Parts show trailer and large red awnings or we can always give you the exact space numbers.
Major Corvette shows we have attended recently
(with links to their websites)

We hope to meet you at a Corvette show soon!