Keen Parts is on the road again to Spring Carlisle
Order today to get FREE shipping to our vendor spaces!
Keen Parts is on the road again…to Spring Carlisle! The Carlisle Pennsylvania Fairgrounds right off the Interstate 80 Tollway through Pennsylvania is the longtime home to Spring Carlisle. The 2022 show dates are April 20-24. Use this link to plan your trip!
Spring Carlisle is one of the largest automotive flea markets in the world and one of the best opportunities to get your hands on all things automotive. With 8,100 spaces of vendors selling a vast array of automotive parts, accessories, cars, collectibles, and memorabilia, it's almost sure that you won't go home empty-handed. The massive automotive flea market is accompanied by a car corral, the Manufacturers Midway (featuring the latest and greatest products and services), and a two-day auction presented by Carlisle Auctions.
Spring Carlisle features:
8,100 vending space automotive flea market
Car Corral- buy and sell vehicles
ARMO Hot Products Showcase from SEMA
Collector Vehicle Auction on Thursday and Friday
Women's Oasis
Vendor Appreciation Dinner
Camp at Carlisle onsite camping
Sunday morning worship service
We'll see you there!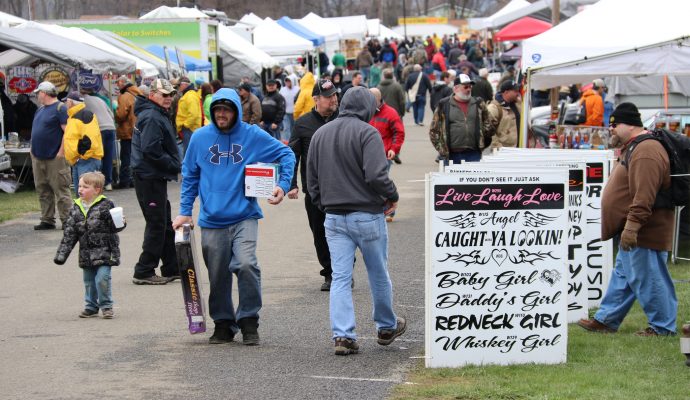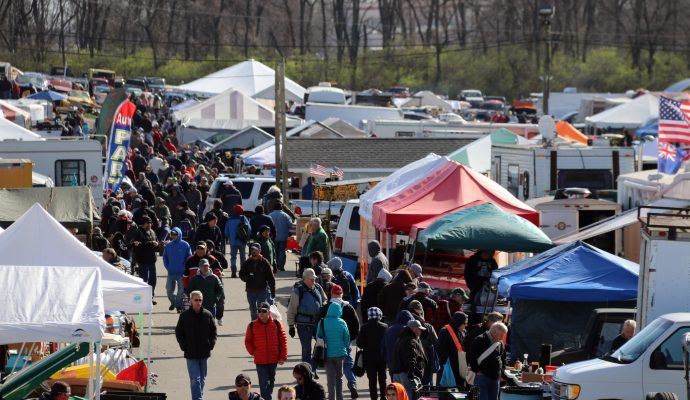 FREE Parts Delivery to the show from Keen Parts: 
Please plan and order now!
As always- Keen Parts is offering FREE DELIVERY to our vendor spaces at the Spring Carlisle Swap Meet. Place your parts order before April 12 and we'll carefully pack it and take it with us to the swap meet. Be sure to mention that your order is for delivery to  Spring Carlisle.
Order now through www.KeenParts.com or by calling us toll-free 800.757.KEEN (5336)

Who is Keen Parts?
Keen Parts is a leading manufacturer and retailer of Corvette parts and accessories. We have over thirty years of happy customers all over the world and look forward to helping you with all of your Corvette needs. Our catalogs cover more than 26,000 Corvette parts and accessories. Our retail shop and warehouses are located in Cleves, Ohio just north of Cincinnati. We are right off Interstate Highway I-74 and only six minutes from Cincinnati. We stock parts available for Corvettes from 1953 to the present. If you own a C1 through C7 Corvette- we have the Corvette parts and accessories that you need!
Business hours
Monday through Friday 8 am to 6 pm
Saturday 9 am to 3 pm
Closed on Sunday to be with our families
Phone / FAX / Email
800.757.KEEN (5336)
info@keenparts.com
800.757.5336
513.353.3449 LOCAL PHONE
513.353.3997 FAX
We would love to hear from you!
We are located 10 minutes northwest of Cincinnati, Ohio just south of Interstate Highway I-74
Keen Parts, Inc.
6048 State Route 128
Cleves, Ohio 45002