New in stock just in time for Christmas! For the discerning Corvette Racing fan we have a new selection of watches here!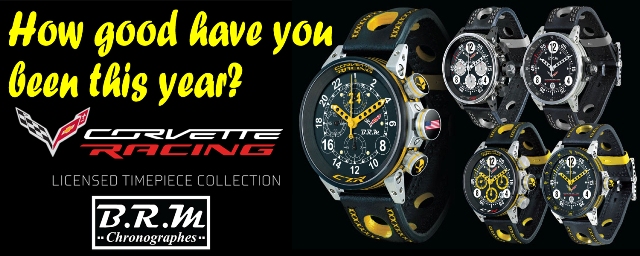 BRM Corvette® C7.R Racing Collection
Corvette® Racing has teamed up with BRM to establish a series of customized, limited-edition timepieces. Licensed by Chrevrolet®, the inaugural Corvette® C.7R Racing Collection honors an automotive icon, and the bespoke collaboration brings together two uniquely individual companies united by a commitment to the art of motorsports. Because BRM was built for the road less traveled. Launched June 2015 @ The 24 Hours of le Mans!