Bob McDorman's Corvette (and Chevrolet) Memorabilia Legacy
Bob McDorman Chevrolet
Bob McDorman LOVED Chevrolet and LOVED Corvettes. He owned and operated one of Ohio's largest Chevrolet dealerships for nearly fifty years. His "Bob McDorman Chevrolet" dealership in the small Columbus suburb of Canal Winchester housed one of the world's largest, most complete Corvette collections.
Bob amassed a collection of TWELVE serial #1 Corvettes; Bill Mitchell's experimental 1964 Corvette Stingray XX; Bunkie Knudsen's 1963 Corvette; a 1938 cabriolet styling car; and hundreds of other celebrity-owned and one-of-a-kind Corvettes and Chevrolets. His collection of Chevrolet dealership memorabilia and signage was equally world-class.
Bob's multi-million dollar collection was on full display yearly at his Corvette show that brought tens of thousands of enthusiasts to his dealership. His yearly show benefited the local Columbus Children's Hospital and featured a Corvette show, vendors, and a live concert on property. Many years, a NEW CORVETTE was the prize for the winning Corvette in the show!
Bob McDorman Automotive & Memorabilia Museum
Bob sold his dealership to the Jeff Wyler Group in 2011 and immediately moved his car and memorabilia collection to his 24,000 square foot museum in the heart of downtown Canal Winchester. Sadly, the museum closed shortly after Bob passed away in May of 2015. The images below are a small part of his memorabilia collection.
Click this link to read our previous article featuring Bob's vehicles.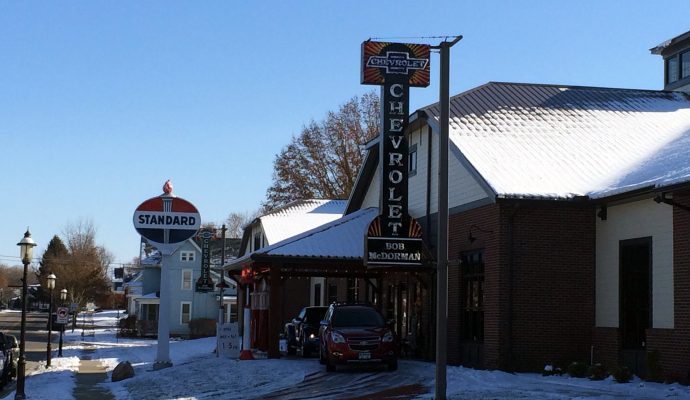 Outside the Bob McDorman Automotive Museum in Canal Winchester, Ohio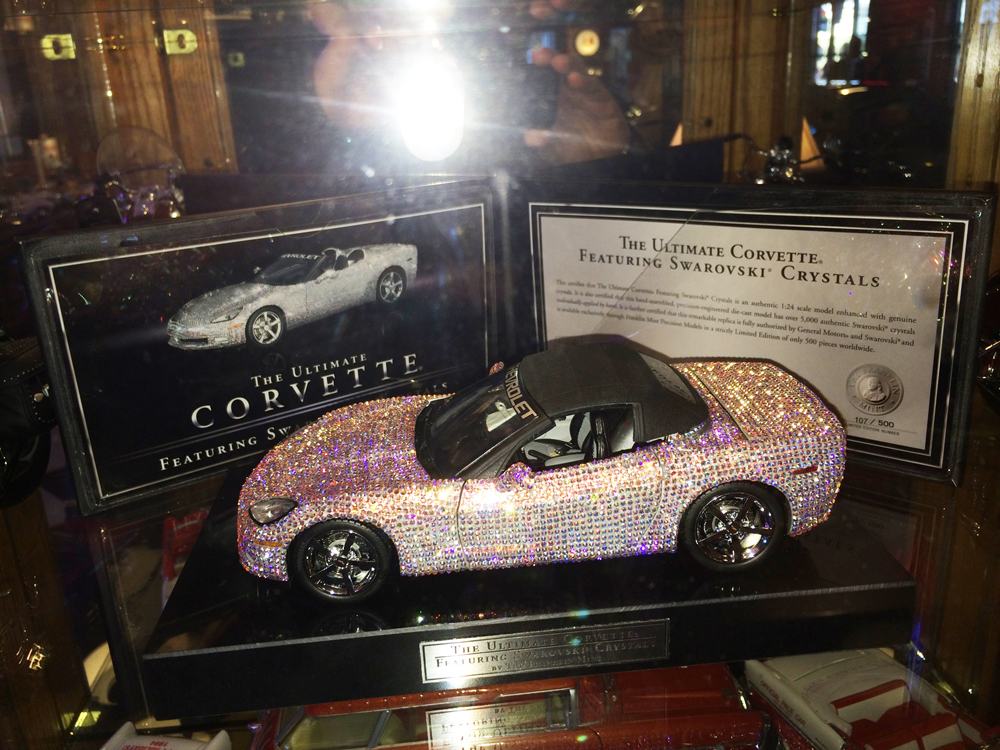 The Swarovski Crystal Corvette!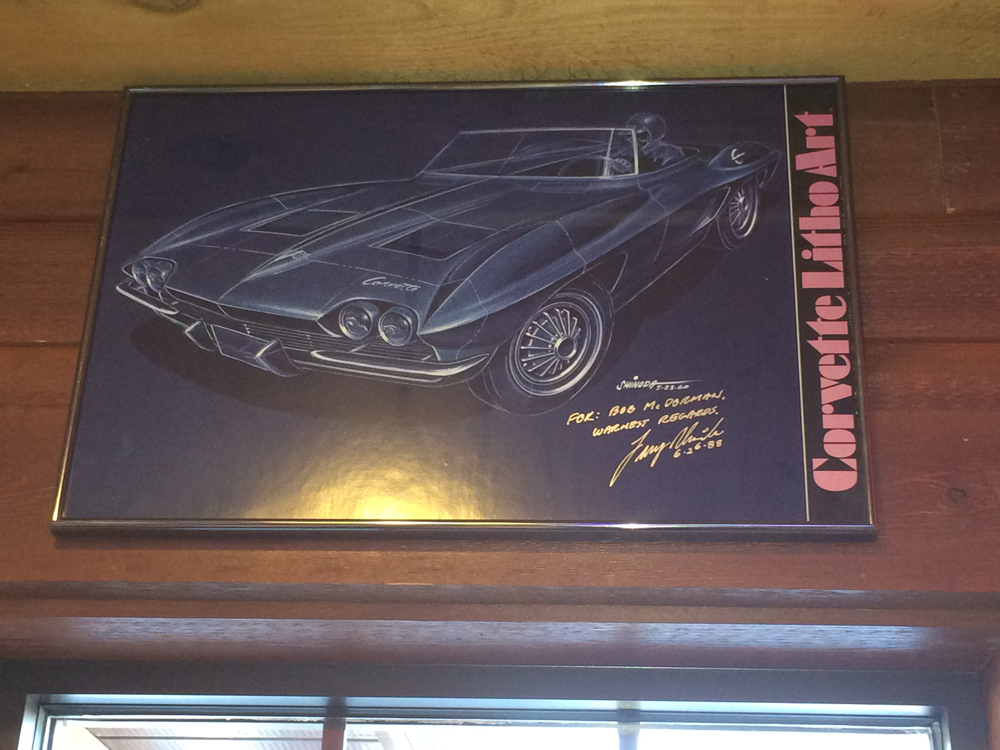 Autographed print from Larry Shinoda- designer of the 1963!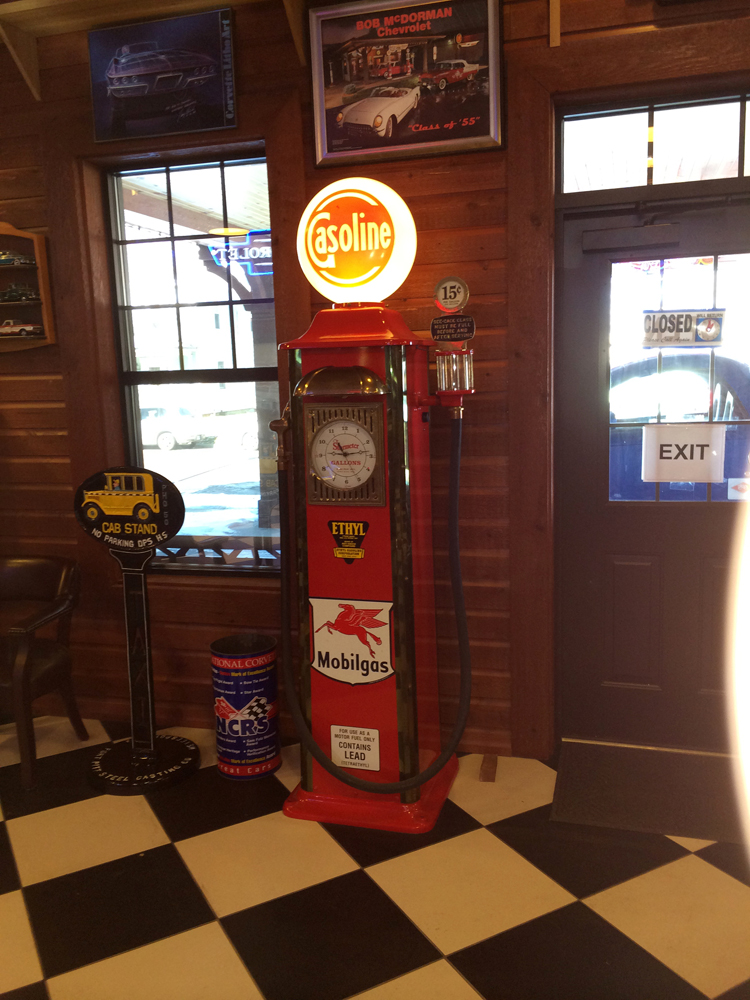 Beautifully restored gas pump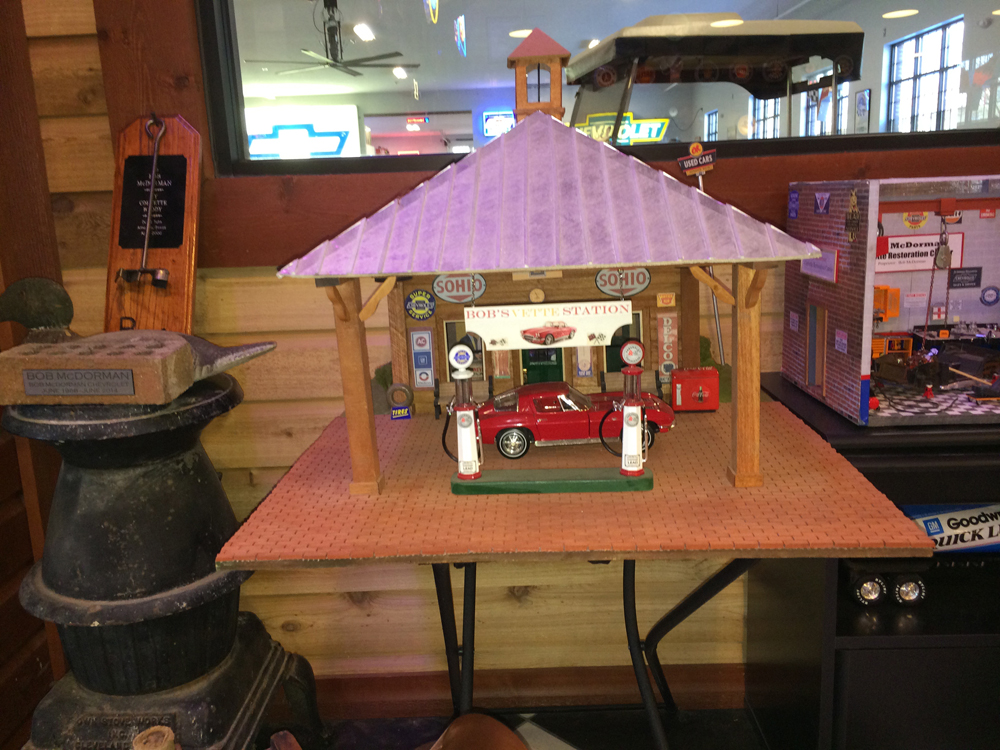 Scale model of Bob's "Office" at McDorman Chevrolet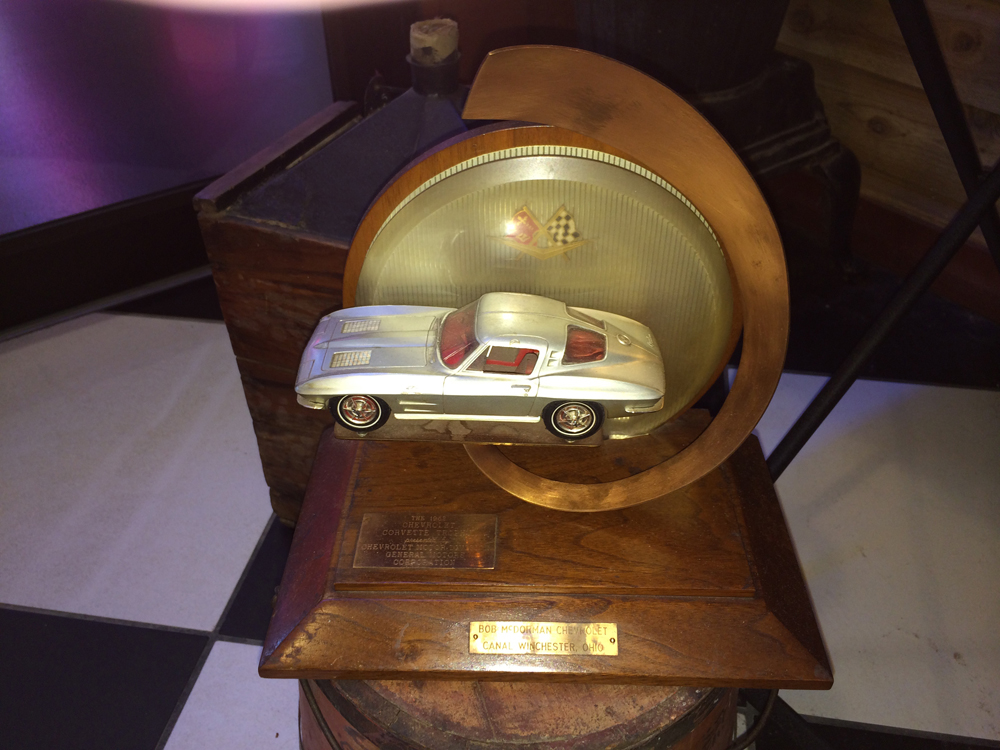 Ultra-rare Chevrolet Dealer Award from the early 1960s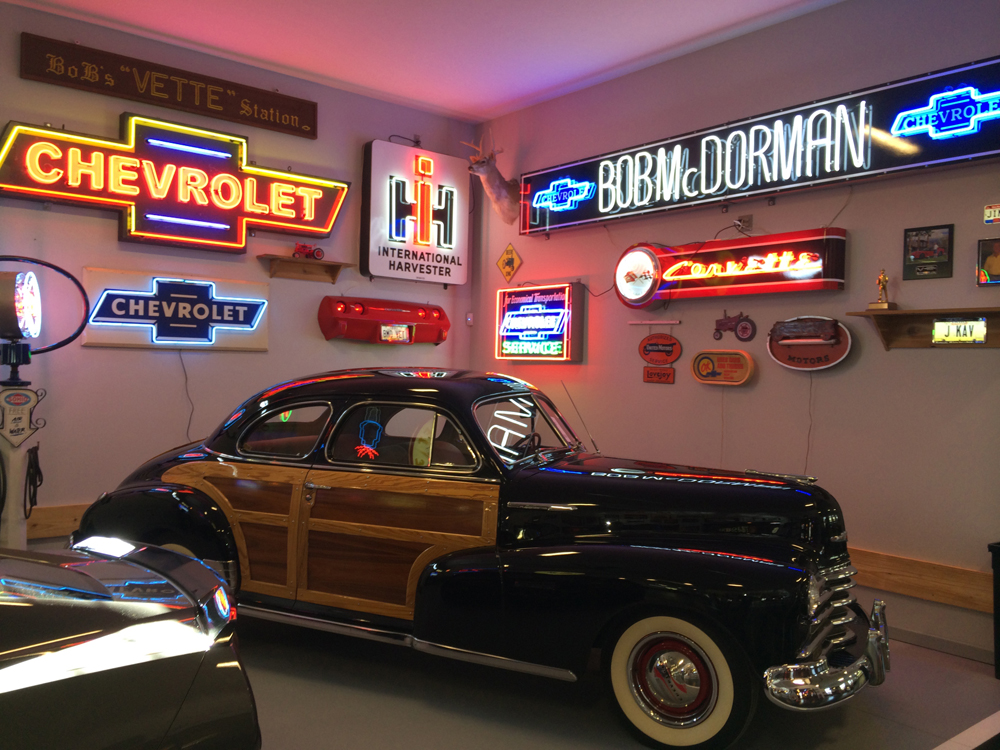 Amazing neon signs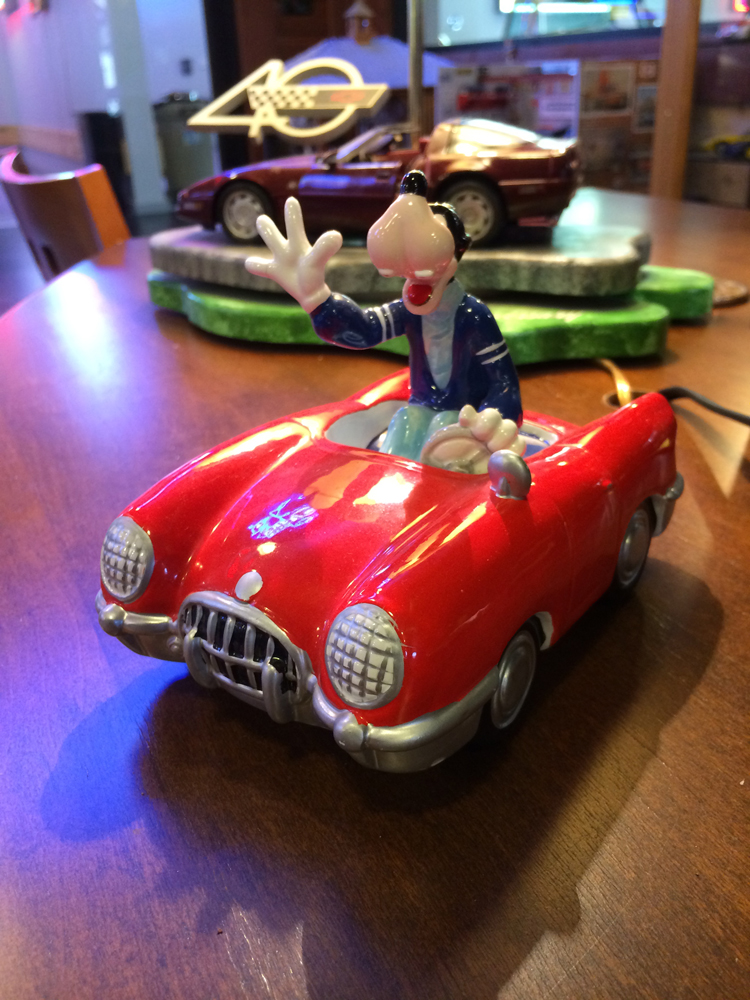 Goofy in a Vette! 
Model of McDorman Chevrolet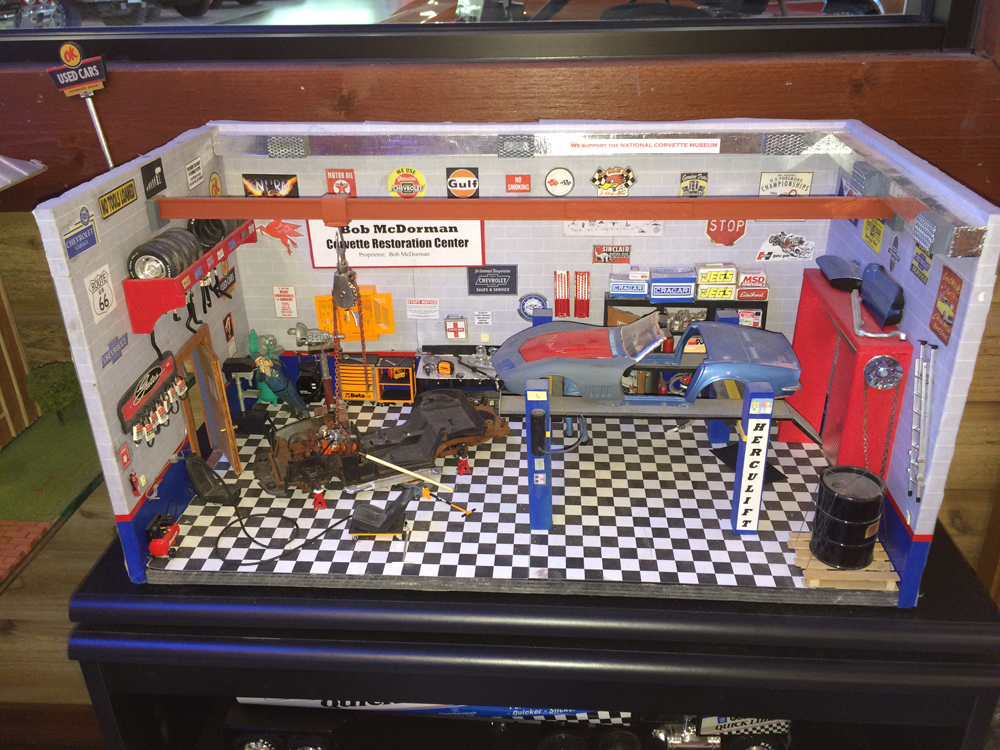 Highhly detailed restoration diorama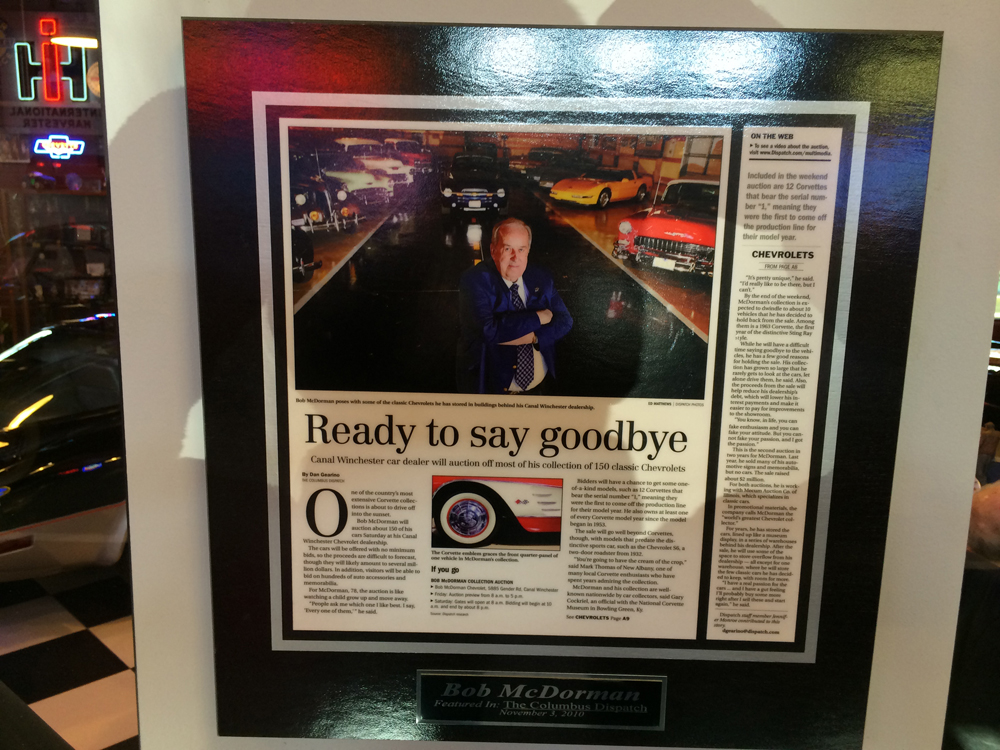 Columbus, Ohio newspaper reprint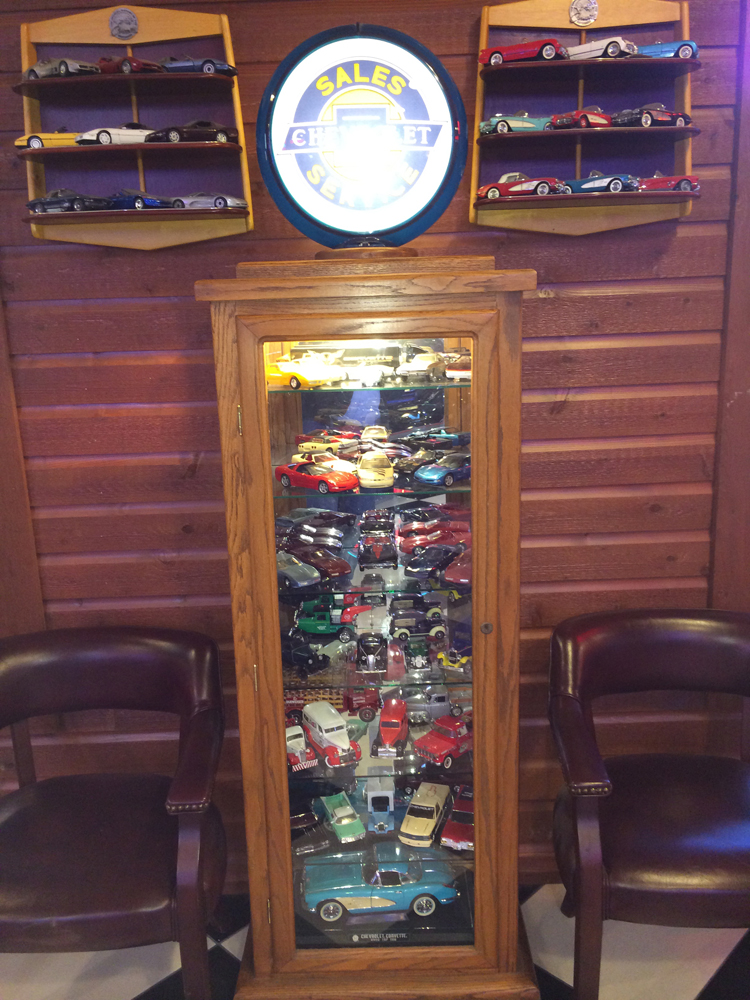 All sorts of diecasts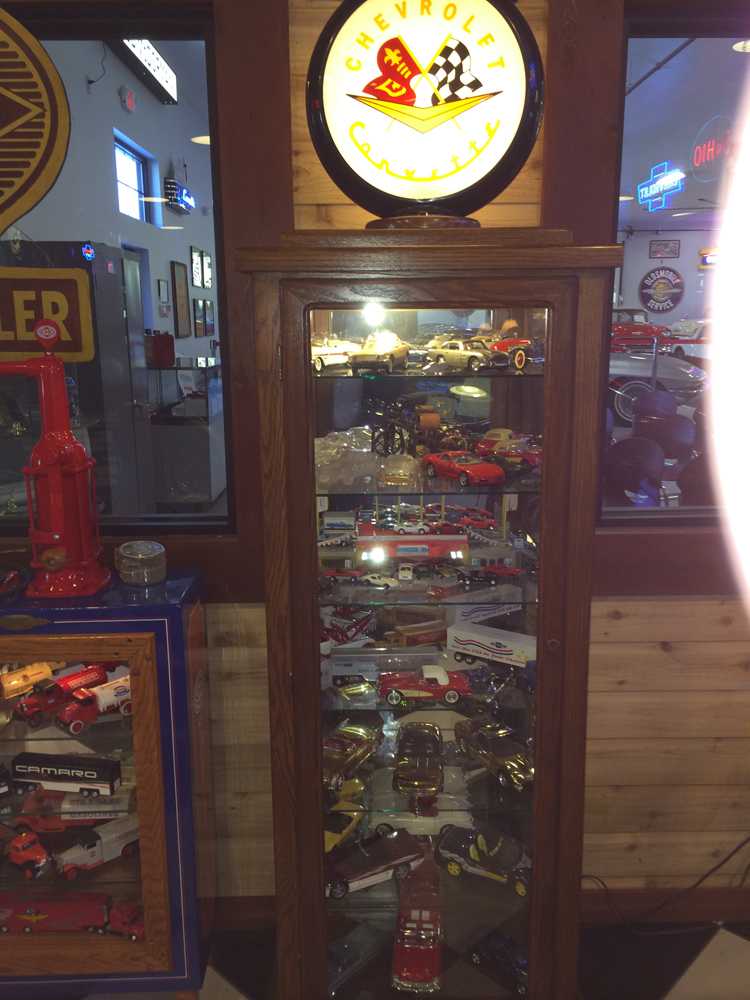 MORE diecasts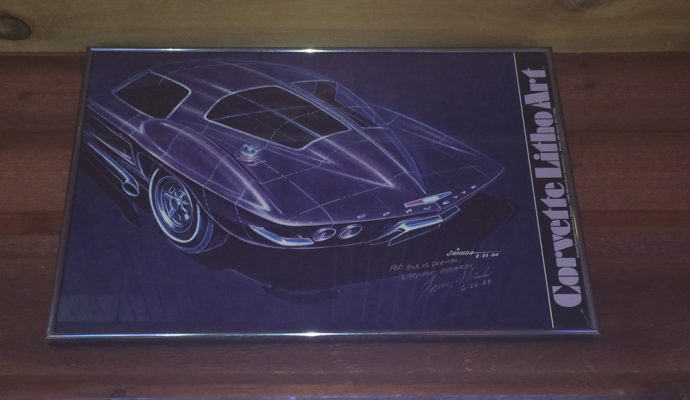 Another print signed by Larry Shinoda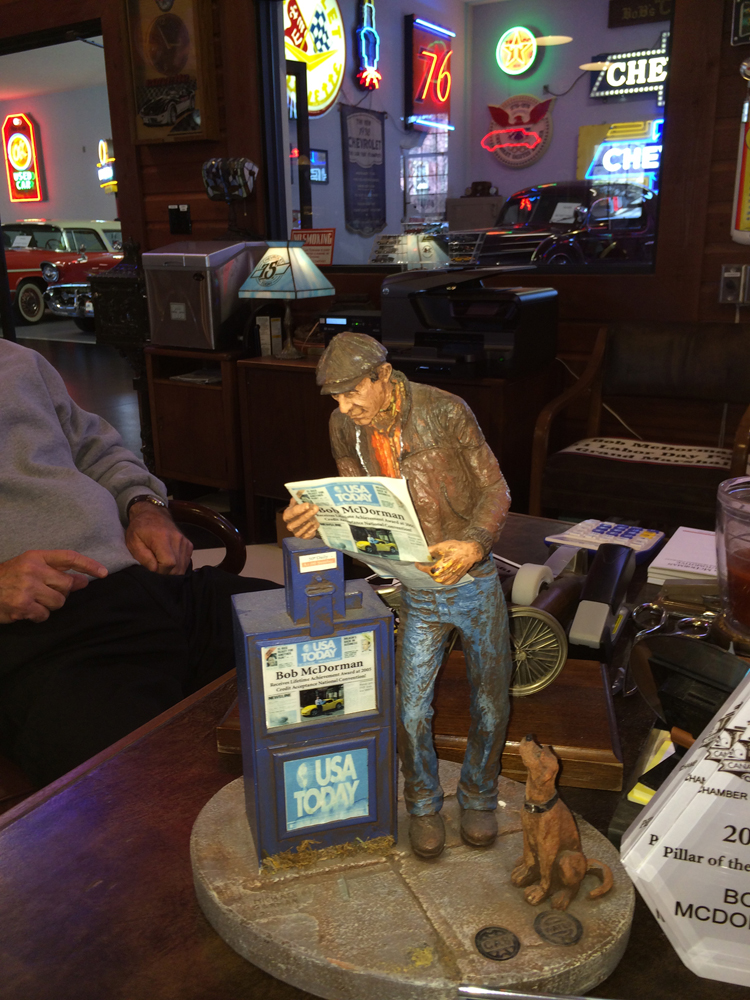 I believe that a Denver company made these long ago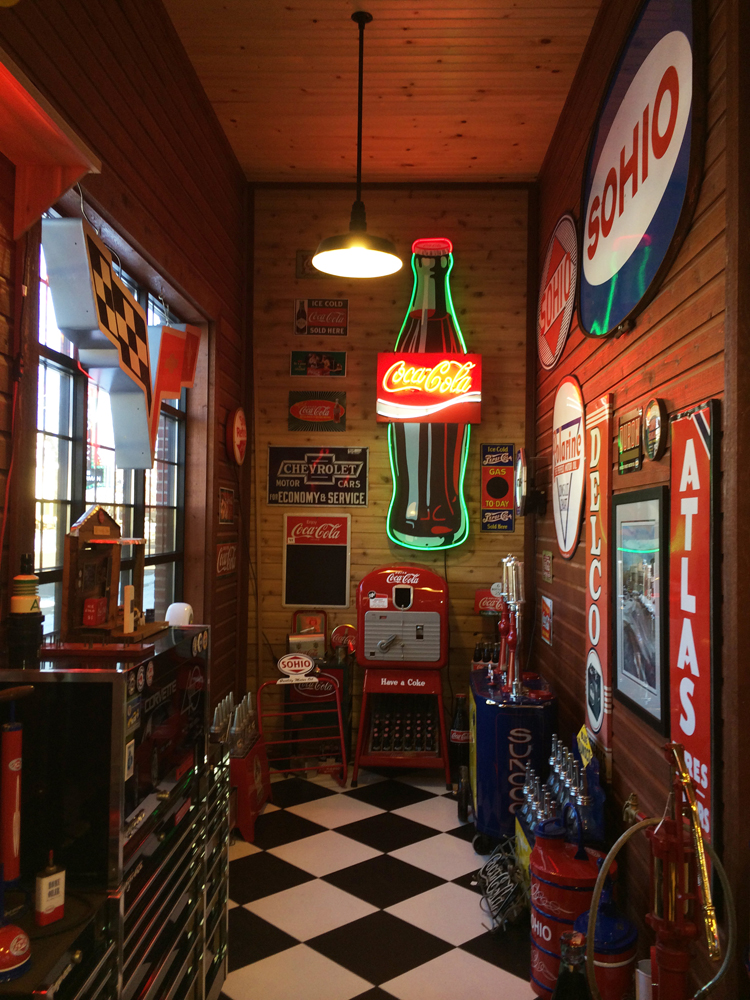 Wow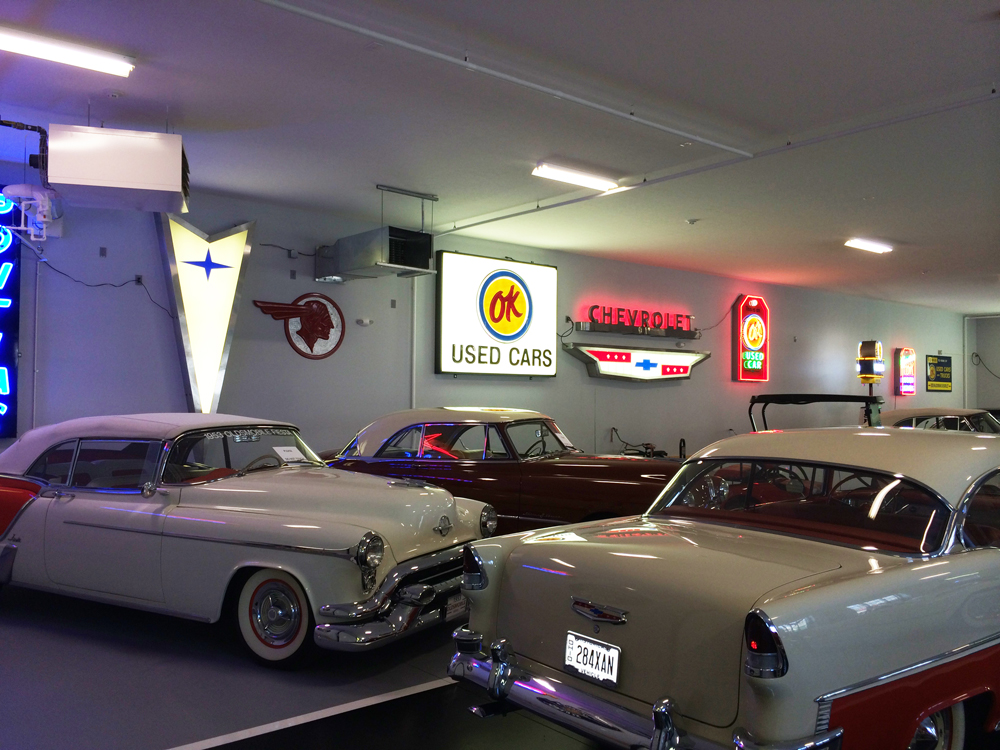 More original Dealership signage
There were many cases of diecasts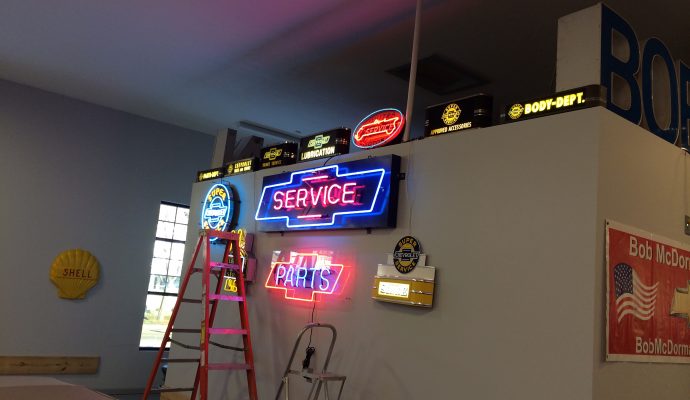 More neon signs were being hung during our visit!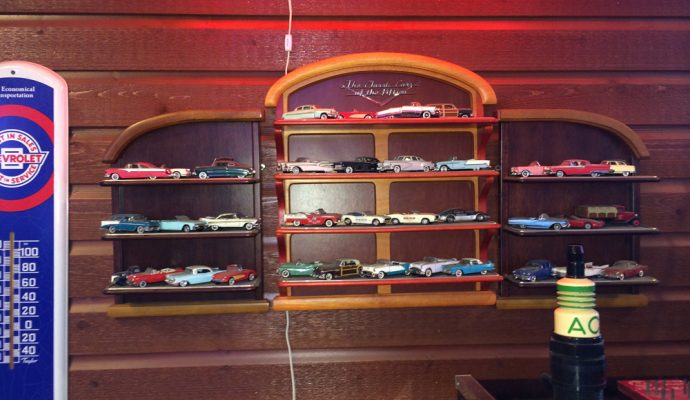 The entire 1950's collection with original display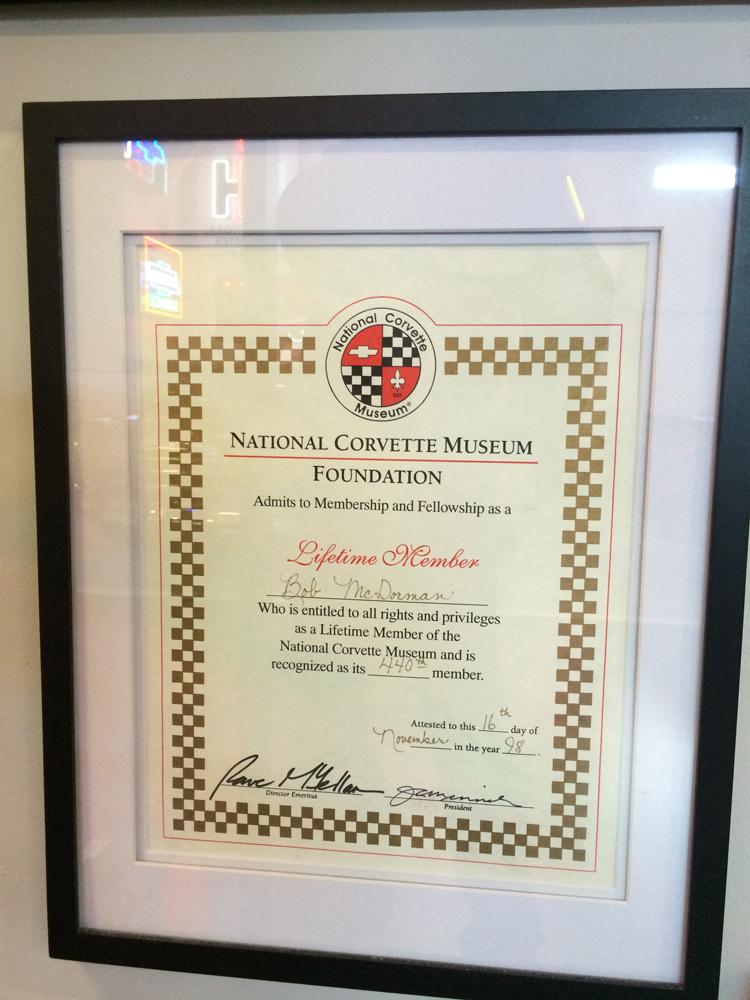 Bob was a huge supporter of the National Corvette Museum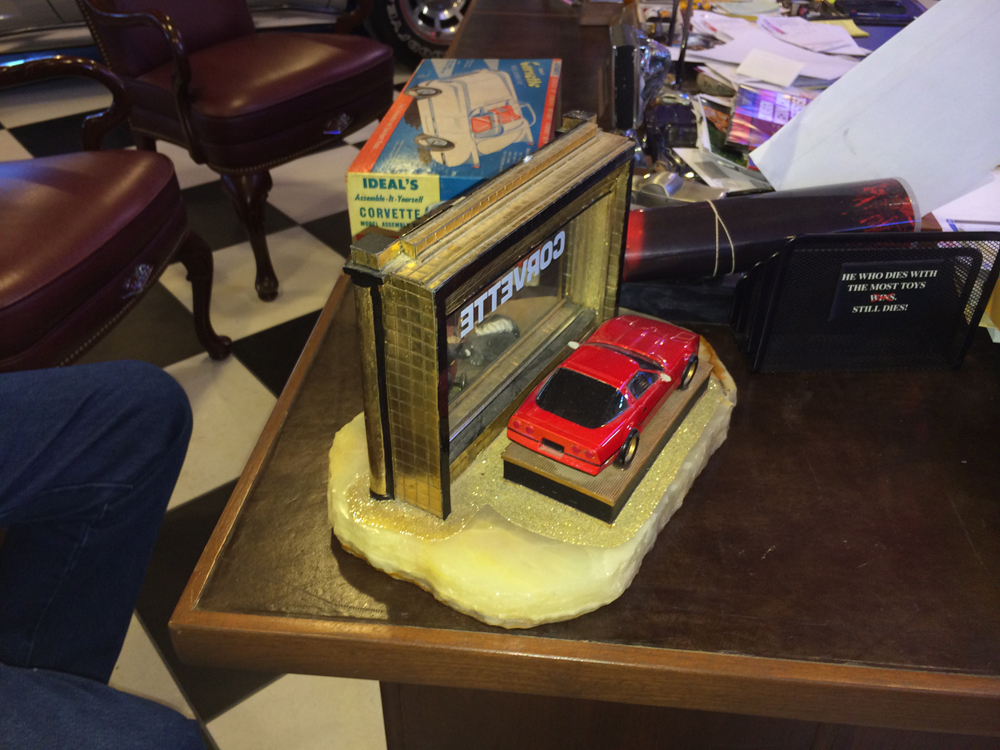 This company created many different versions with clowns and other vehicles
All sorts of Chevrolet Pins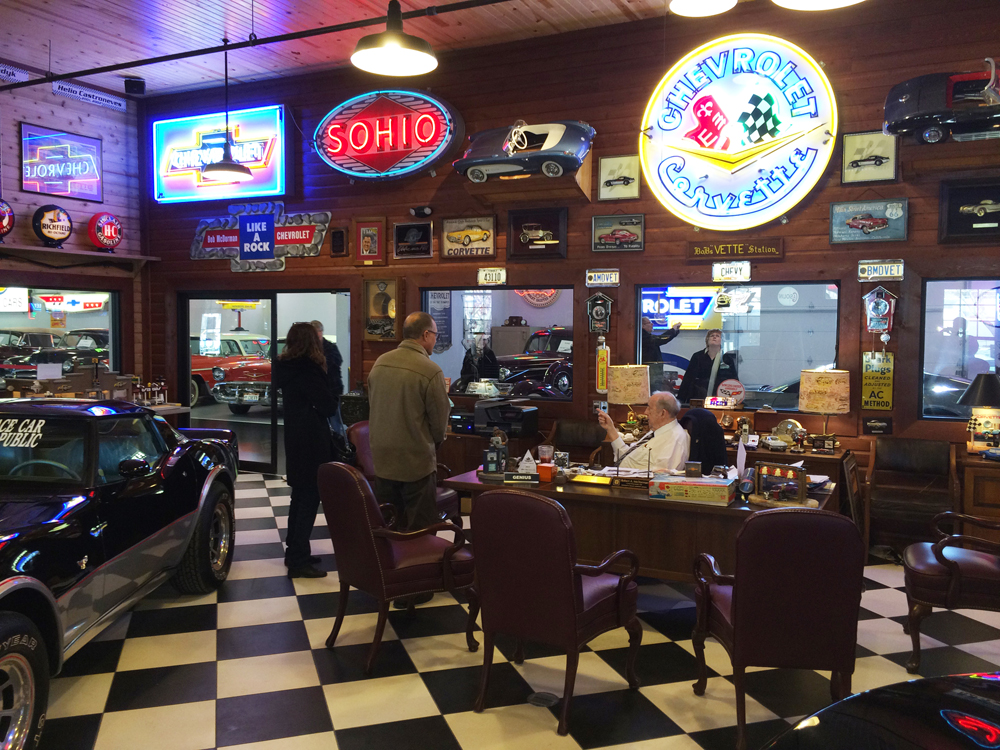 Spend a few minutes trying to identify everything in this image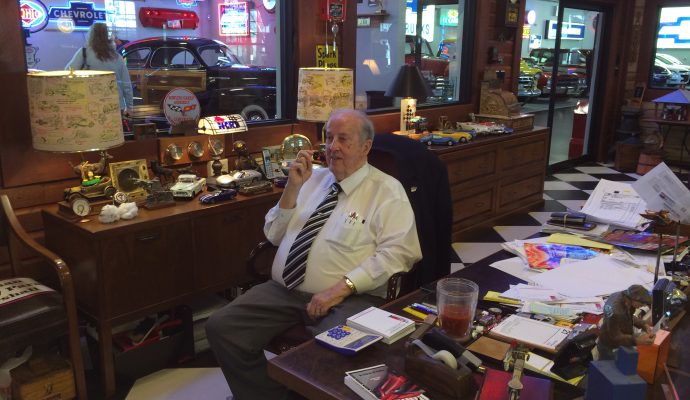 Bob McDorman surrounded by some of his Chevy memorabilia
Who are Keen Parts?
Keen Parts is a leading manufacturer and retailer of Corvette parts and accessories. We have over thirty years of happy customers all over the world and look forward to helping you with all of your Corvette needs. Our catalogs cover more than 26,000 Corvette parts and accessories. Our retail shop and warehouses are located in Cleves, Ohio, just north of Cincinnati. We are right off Interstate Highway I-74 and only six minutes from Cincinnati. We stock parts available for Corvettes from 1953 to the present. If you own a C1 through C7 Corvette- we have the Corvette parts and accessories that you need!
Business hours
Monday through Friday 8 am to 6 pm
Saturday 9 am to 3 pm
Closed on Sunday to be with our families
Phone / FAX / Email
800.757.KEEN (5336)
info@keenparts.com
800.757.5336
513.353.3449 LOCAL PHONE
513.353.3997 FAX
We would love to hear from you!
We are located 10 minutes northwest of Cincinnati, Ohio just south of Interstate Highway I-74.
Keen Parts, Inc.
6048 State Route 128
Cleves, Ohio 45002